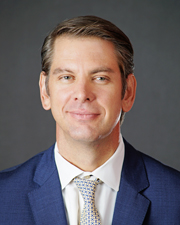 ---
Mr. Betzer is a Principal with Stoneworth Financial and focuses on advising family-owned and closely-held companies on growth strategies and exit planning, including a company sale.  He is a Chinese-speaking entrepreneurial dealmaker with Fortune 500 and diplomatic corps experience.  Mr. Betzer is middle market-focused with a special interest in the impact of China as a competitor, a market and a destination and source of investment for US companies.
Areas of recent experience include aviation, manufacturing, medical instruments and services, and software. Prior to joining Stoneworth Financial, Mr. Betzer held various positions with Enron where his transaction experience included M&A analysis, tax structure origination and commodity derivatives in various industries including energy and telecommunications.  Mr. Betzer also has international asset development experience in energy and real estate. 
Previously, Mr. Betzer served as a Foreign Service Officer with the United States Department of State, fulfilling diplomatic assignments in Washington, DC, Taipei, Taiwan and Beijing, China. He is conversant in and can read and write Mandarin Chinese. He is a past president of the Wharton Club of Houston, a founding member of the MBA Council of Houston, and serves on the boards of the worldwide Wharton Alumni Association, the International Trade Center – Houston, and the Sleep Education Consortium. Mr. Betzer holds a BA from Dartmouth College and an MBA in Finance from the University of Pennsylvania's Wharton School.
---