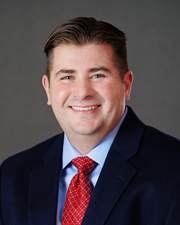 ---
Mr. Ashmore is a Director with Stoneworth Financial which focuses on Mergers & Acquisitions, Strategic Development and Advisory Services for family office-owned and middle market firms, specializing in oilfield services, water, aviation and healthcare.
Mr. Ashmore has founded, developed and sold both start-up and international businesses. Prior to Stoneworth, Mr. Ashmore helped develop and build a telecommunications company into the 16th fastest growing Aggie-owned company, globally, and helped structure the sale and exit of his ownership. As CFO and Secretary of the company, Mr. Ashmore led the finance and accounting divisions and helped build the structure and strategy for the company's growth, while advising and structuring the company on targeted acquisitions. Prior to his telecommunications company, Mr. Ashmore founded and built a real estate company, authored a book on real estate investing, and structured and sold his real estate portfolio.
Prior to graduate school, Mr. Ashmore worked at Enron North America and Enron Communications, where he negotiated Enron Communications' first content related deal and was one of the youngest members to be highlighted in its annual reports. Mr. Ashmore was also responsible for the development of an international forward and futures agricultural market in the United States and Middle East. Mr. Ashmore was nominated as a Rhodes Scholar Finalist, has authored articles on sustainable agricultural development and has been featured on CNN and in other media outlets such as the New York Times and Washington Post. He was recently named by the Houston Business Journal as one of the top 40 Under 40 business leaders in Houston. Mr. Ashmore and his wife, Kelli, founded their charity, "Stuff the Sleigh", providing Christmas to children with cancer, their siblings and their families throughout the greater Houston area.
A Ford Scholar, he has his MBA from Texas A&M University, with a concentration in finance and real estate. He was in the top graduating class in International Economics and minors in International Business Diplomacy and Arab Studies at Georgetown University's School of Foreign Service. Mr. Ashmore has his Series 7 and Series 66 securities licenses.
---